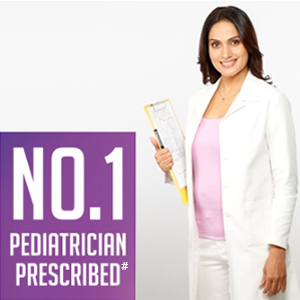 PediaSure – A Scientifically Proven Brand
PediaSure is No.1 Pediatrician Prescribed Brand#
PediaSure is scientifically proven to
Help increase height & weight in 90 days~

Reduce the chances of infection & gives 50% more growth*

Reduce number of sick days^
References:
#As per CMARC: CPR (India) Nov 2015 to Feb 2016
~ Ghosh AK, et al. Effect of oral nutritional supplementation on growth and recurrent upper respiratory tract infections in picky eating children at nutritional risk: A randomized trial. J int Med res. 2018 Jun; 56(6):2186-2201 ** Pediasure Ranked first in Value Sales in Toddler HFD (Health Food Drinks) Segment of Beverage Category for the Period MAT Dec 2018 in All India (Urban)- Value Market Share, Nielsen RMS Report
*Less infection refers to less chance /incidence of upper respiratory tract infection. Depiction of growth. Growth here implies to weight and height. Results may vary in children at nutritional risk given nutritional counseling with or without nutritional supplementation for 90 days.
^In children at nutritional Risk.; Fisberg M, et al. Effect of Oral Nutritional Supplementation with or without Synbiotics on Sickness and Catch-up Growth in Preschool Children. Int Pediatr 2002; 17: 216- 22